The freeform style of this poolscape creates a relaxed retreat for family & friends.
This active family wanted a tranquil retreat in their backyard to enjoy with their kids and many neighborhood friends. The freeform design style creates a relaxed environment with ample space for swimming and lounging. The pool-side bar adds to the leisurely nature of this outdoor living environment.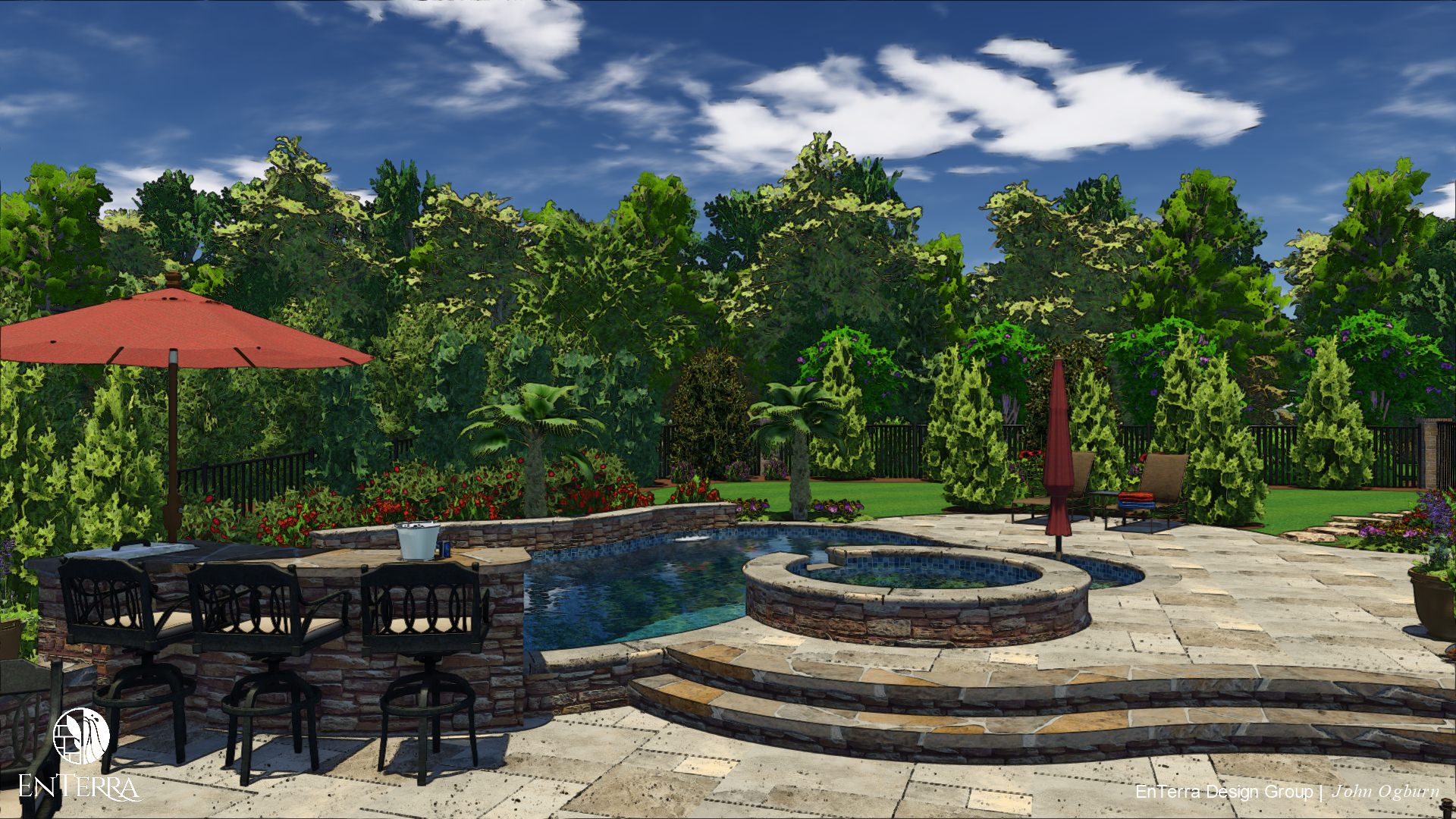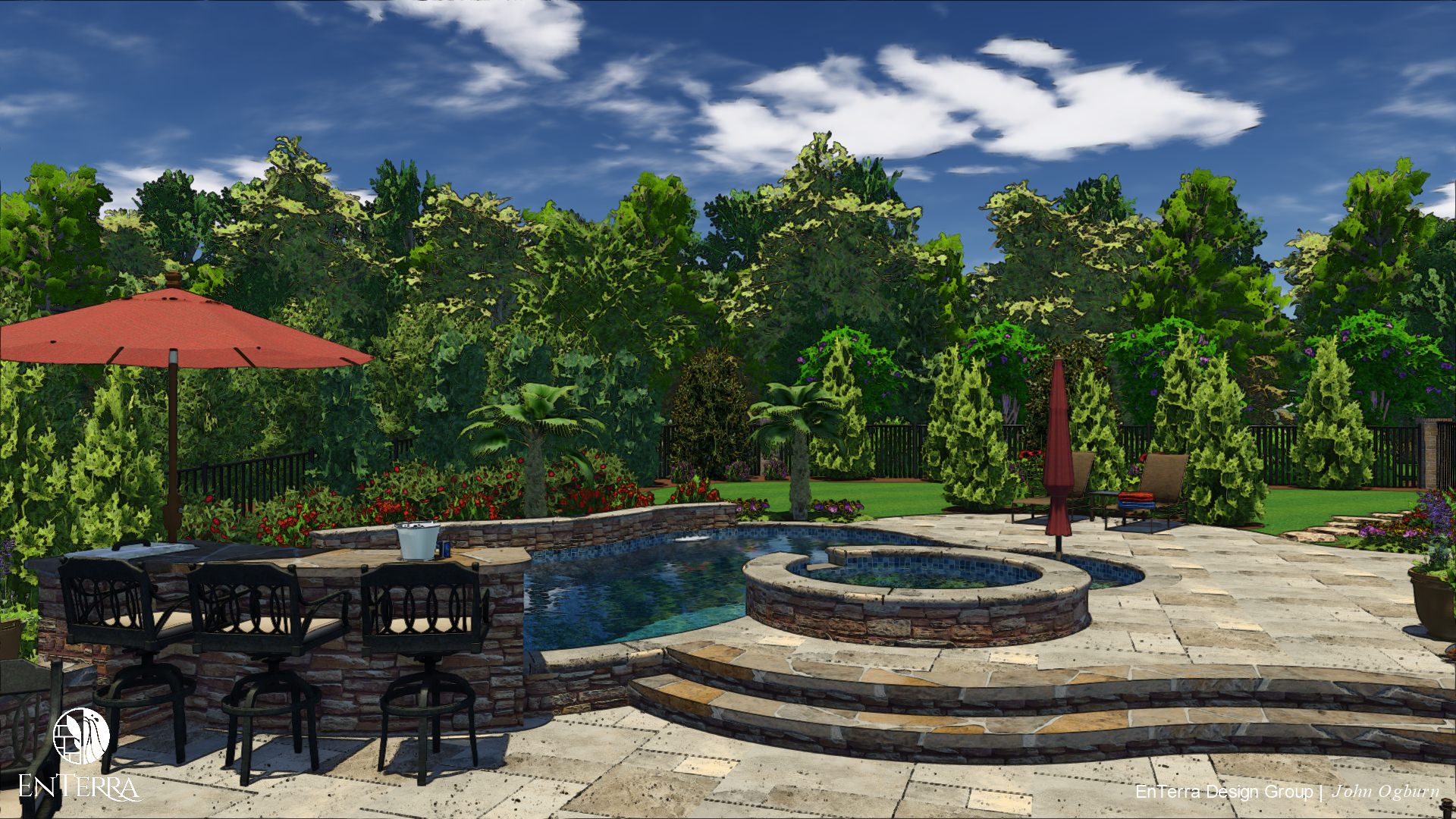 FREEFORM BLISS DESIGN FLY-THROUGH
Press the play button above to view a 3D design rendering fly-through.
Freeform Bliss Photography